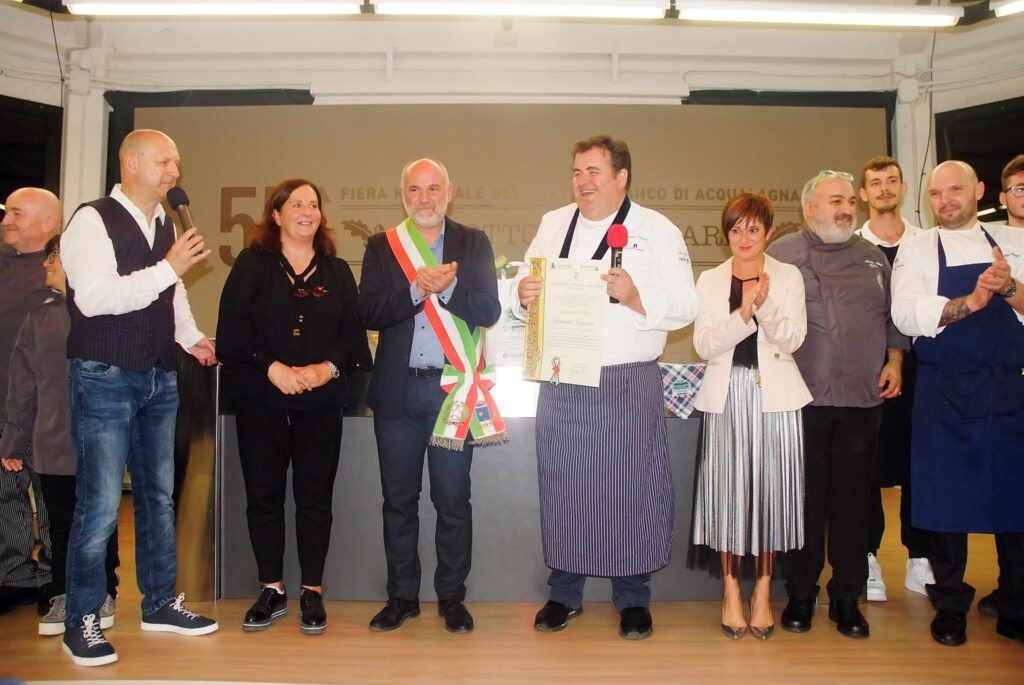 The 57th National Fair of the White Truffle of Acqualagna could not have a better start. Many visitors from all over Italy came to the opening of what has become over the years one of the most important fairs of the entire chain that sees in Acqualagna a real cornerstone.
And in this event full of shows, flavors and traditions, Acqualagna Tartufi officially supports the event as main sponsor emphasizing the commitment of our company in the protection and promotion of both the territory and the truffle.
Our delicious truffles, in addition to being present at our stands, were protagonists in the first cooking show of the fair that was held by Gennaro Esposito, one of the most famous chefs in Italy both for his Michelin stars and for his television appearances.
An exhibition that brought to the public all the inspiration and excellence of the cook from Campania who was awarded by the Mayor with the golden ruscella, the highest honor of Acqualagna that is awarded every year to the one who has been able to bridle the spirit, the value, importance and fame of a unique and delicious product such as truffles.
Remember that it will be possible to dive in the streets of the country on 29, 30, 31 October and 1, 5, 6, 12, 13 November 2022. Waiting for you there are many delicious dishes to enjoy and a calendar full of events with gastronomic and cultural performances, great guests of the world of entertainment and the masters of Italian cuisine that will give their best in the cooking show.